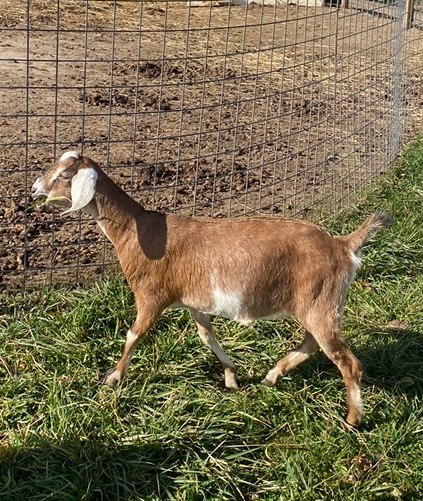 Purebred Nubian doe
Registration #PN2133128
DOB: 03/16/2020
Sire:  +*B LAND OF HAVILAH TRC MIDAS
LA: 02-05 83 ++V

Dam:  SG LAND OF HAVILAH KSG ECSTATIC 3*M
*Elite doe* (2022)
LA: 02-05 84 +V+V
Genetic Information
DNA on file. Parentage Verified.
G6S: Normal (N/N) by parentage
---
LA Scores
Awards
---
Description
Red roan, white splashes, poll, and ears.
Land of Havilah Calvarys Touch is known as "Twix" in our herd.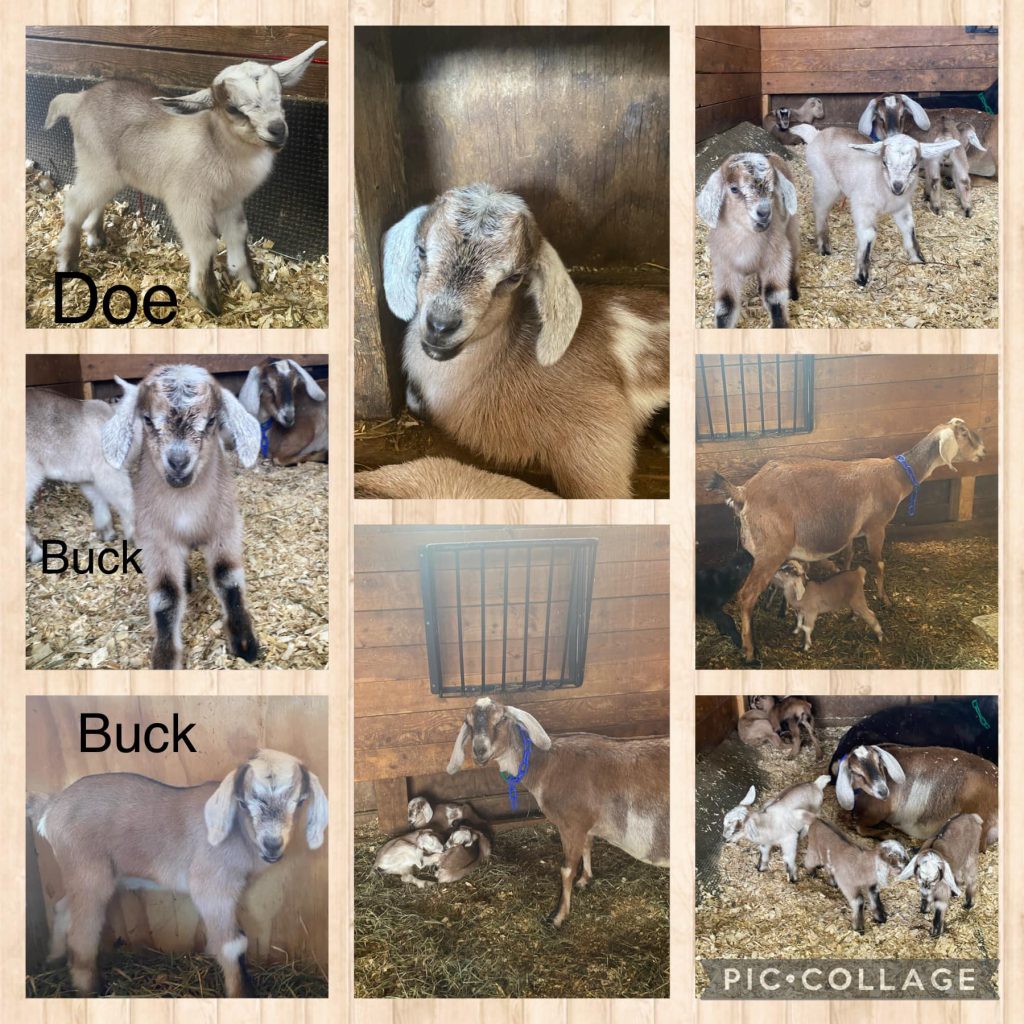 ---
Twix's dam
Twix's dam is SG Land of Havilah KSG Ecstatic 3*M.
Ecstatic is an AI breeding out of our ShekinahGlory and the absolutely amazing *Elite Buck*, SGCH +*B J&R Spirit's HT-K Kaitai! I chose Kaitai in the hopes of adding width and stacking more production, and I'm excited to say that she freshened with a gorgeous, well attached mammary system and she is milking extremely well!
When she was appraised as a yearling first freshener, Ecstatic scored an Excellent in Udder Texture, and Very Good in Front Legs, Rear Legs, Feet, Dairy Strength, and Mammary. (LA: September 14, 2019)
Ecstatic earned Elite status in December 2022! 95th percentile ranking.
Ecstatic was awarded her Superior Genetics (SG) status as a First Freshener in November 2019!
She is a third generation Superior Genetics doe on BOTH sides of her pedigree!!
Ecstatic earned her 3*M designation as a First Freshener in 2019.

Ecstatic earned her 3*M in all three categories. She is an AR (Advanced Registry) doe and all her bucklings will have their *B designation as long as their sire is a *B or +B.
Reference: Land of Havilah Farm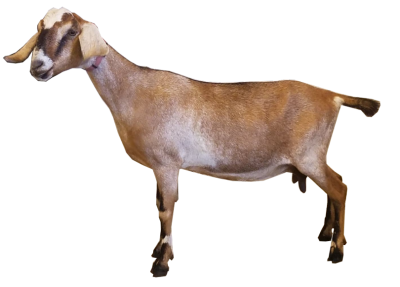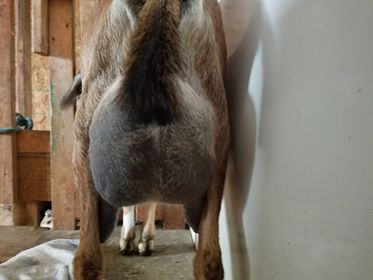 ---
Twix's sire
Midas is a gorgeous buck and I absolutely had to keep him as our Junior Herdsire. Midas is very good in head, front and rear legs, and body capacity. He is exceptionally wide with great substance of bone, which he passes on to his kids.
He is a combination of two really nice bloodlines within our herd, and I am so pleased with this cross that I plan to repeat it as many times as God blesses us with the presence of both Midas' parents in our herd.
Reference: Land of Havilah Farm