Purebred LaMancha buck
ADGA Registration #PL2061097
DOB: 11/10/2019
Sire: *B BARNOWL QUONG, LA: 01-04 84 +V+
Dam: OPPORTUNITY CHARADE GRACE 2*M, LA: 03-07 EX90 VEVE
Genetic Information
DNA on file, Parentage Verified.
Collected 2021.
LA Scores
Awards
Description
Belted frosted black with tan legs, cream facial stripes, ears & nose.
---
Mudslide's sire
What a pedigree this guy has with a string of 92 point animals behind him! We really admire Quong's beautiful dam, Quill, and granddam, Quaffle. The udders on these does, as well as his paternal granddam Vendredi, are simply plastered on!
Quong is very dairy and level and stands on a beautiful set of feet and legs. His kids develop into big-bodied powerful does with outstanding feet and legs.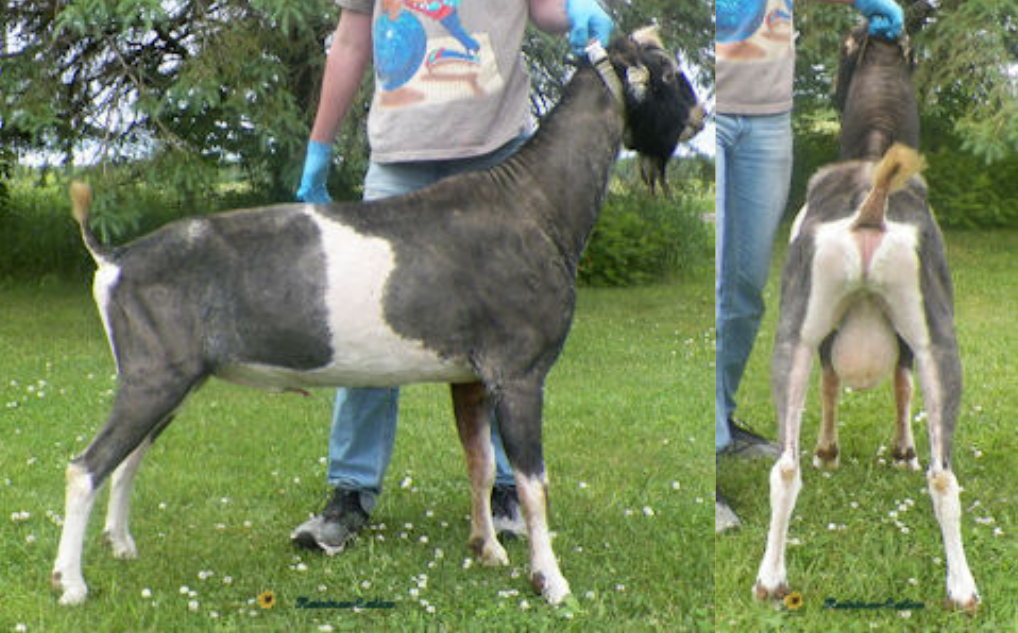 ---
Mudslide's dam
Mudslide's dam is Opportunity Charade Grace 2*M. Grace appraised at EX90 VEVE as a 3-year old. She is very tall and dairy, sharp over her wither, extremely level over her topline and excels in mammary.
Grace was 14th place 3 year old at the National Show and 2nd place at the Iowa State Fair.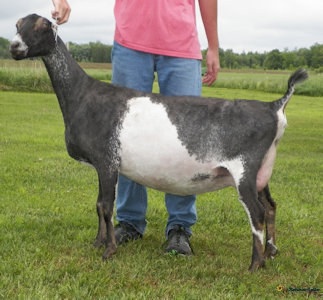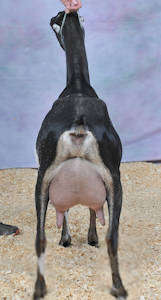 ---