Breed Characteristics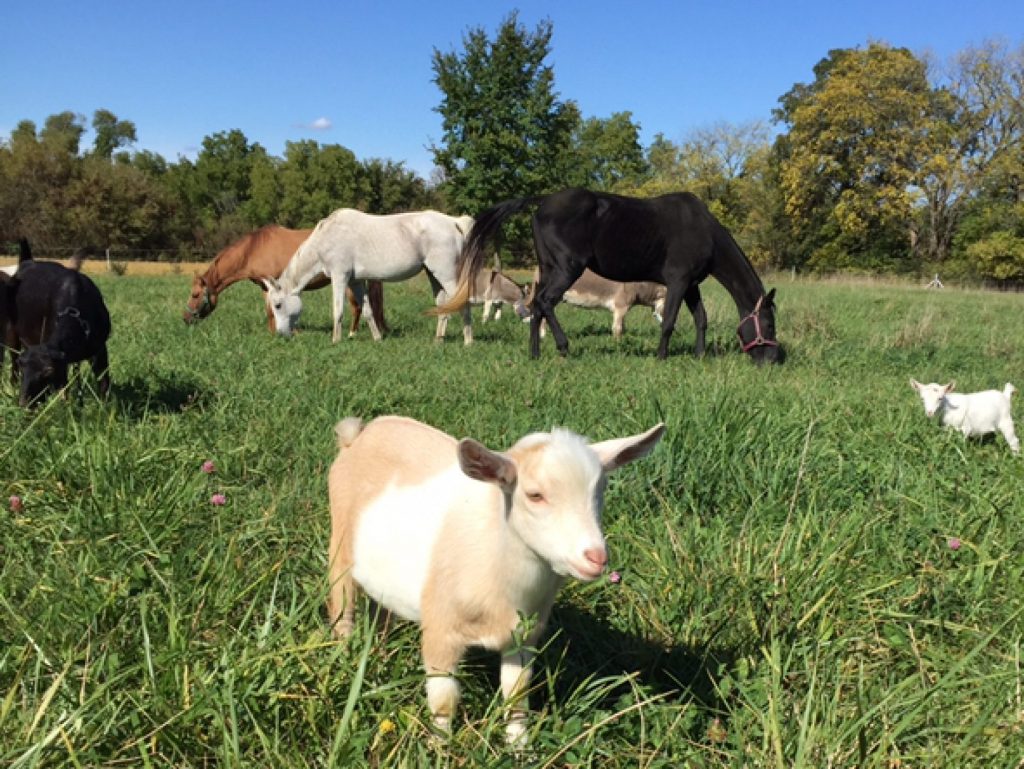 Nigerian Dwarf does are at least 17 inches tall and may be no taller than 22.5 inches. Bucks are also at least 17 inches tall and no taller than 23.5 inches. While there is no weight requirement, 75 pounds is an average weight.
Many color combinations are common, the ears are of medium length and erect, and the bridge of the nose is either straight or dished. The hair is short and fine.
The Nigerian Dwarf was also developed in the United States and is the only miniature dairy goat breed registered by the American Dairy Goat Association.
Although a small goat, the Nigerian Dwarf doe produces a proportionate quantity of milk with high butterfat.
---
Our Nigerian Herd
Does:
Faith Family
Name
LA Score
DIM
Milk
FAT
Prot
Highlights
Caplon Kidz Faith
02-03 80 (++VA)
150
530
16
20
Nice general appearance.
Redeemer Acres Melodys Frosty
Scheduled 8/22
A shorter doe, but nice and wide.
Redeemer Acres Charity
Planned 2023
A wide doe, looking forward to freshening.
Saving Grace Family
| Name | LA Score | DIM | Milk | Fat | Prot | Highlights |
| --- | --- | --- | --- | --- | --- | --- |
| Firebug CKL Saving Grace | Scheduled 8/22 | 153 | 689 | 28 | 30 | Beautiful udder texture and nice legs. |
| Redeemer Acres Coconut Bliss | Scheduled 8/22 | | | | | More laid back doe, nice and wide. |
| Redeemer Acres Chocolate | Planned 2023 | | | | | Sweet personality. |
| Redeemer Acres Vanilla | Planned 2023 | | | | | Very determined. |
| Redeemer Acres Sundae | Planned 2023 | | | | | Mixes in with the herd. |
| | | | | | | |
---
Herdsires:
| Name | LA Score | Highlights |
| --- | --- | --- |
| Shady Glade Vincent Van Goat | Scheduled 8/22 | Structurally correct kids. |
| Redeemer Acres Walnut | Scheduled 8/22 | Great legs and body structure. |
---