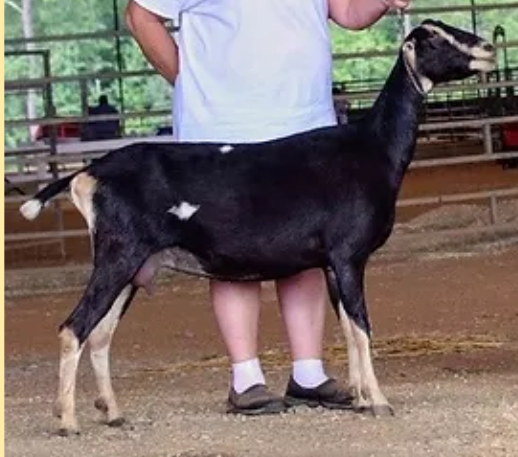 American LaMancha doe
ADGA Registration #AL1850389
DOB: 02/17/2017
Sire:  +*B SG Lucky*Star's ME Henning, LA: EX91 EEE
2019, 2020, 2021 Elite buck
Dam: SG Autumn-Acres Miss Marquesa 1*M, LA: EX90 VEEE
2017 Elite doe & 2018 Elite doe
---
Genetic Information
DNA on file
---
LA Scores
02-07 VG86 VVVV
---
Awards
2018 Elite Doe as a First Freshener
---
Description
Black, tan, splash of white.
Photos courtesy of Livin My Dream Farm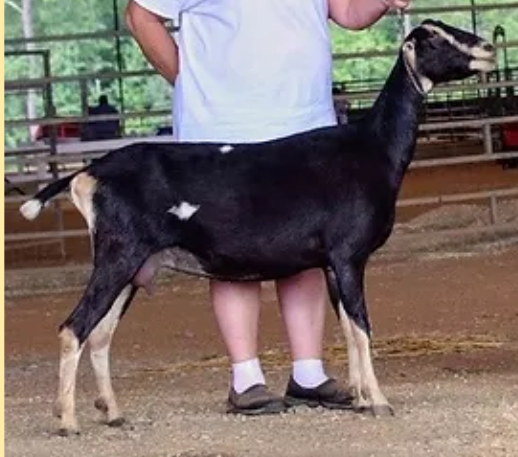 ---
Maddie's sire
Maddie's sire is the very impressive, SG +B Lucky*Star's ME Henning! Henning appraised at EX91 EEE, with an Excellent in shoulder assembly, front legs, rear legs, and rump; very good in head, feet, and back. He has been on the Elite Buck list multiple times, including 2019, 2020, 2021!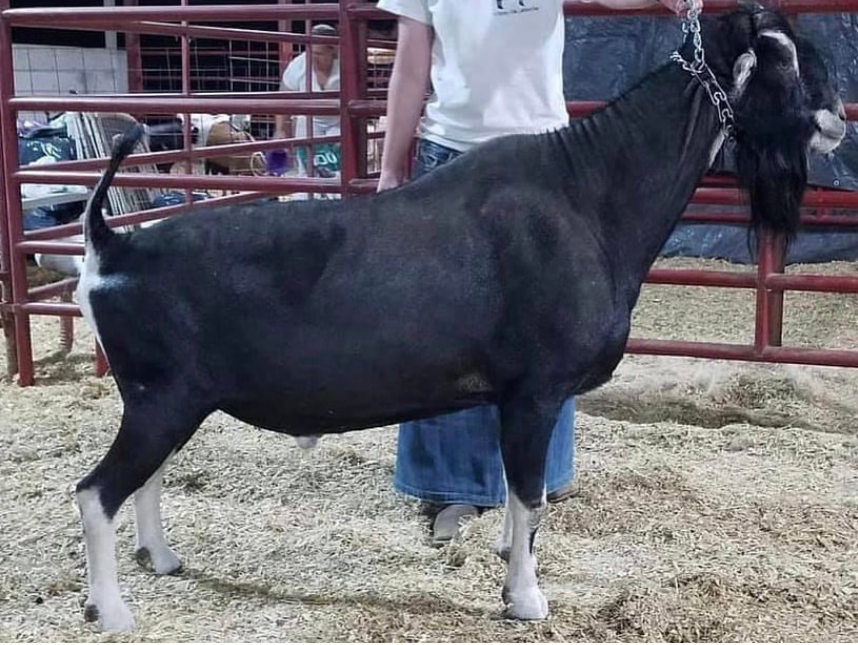 ---
Maddie's dam
Maddie's dam is
SG Autumn-Acres Miss Marquesa 1*M, LA: EX90 VEEE. 2017, 2018, 2019 Breed Leader, 2020 ELITE DOE
Photos courtesy of Livin My Dream Farm